Laurynas and Kazimieras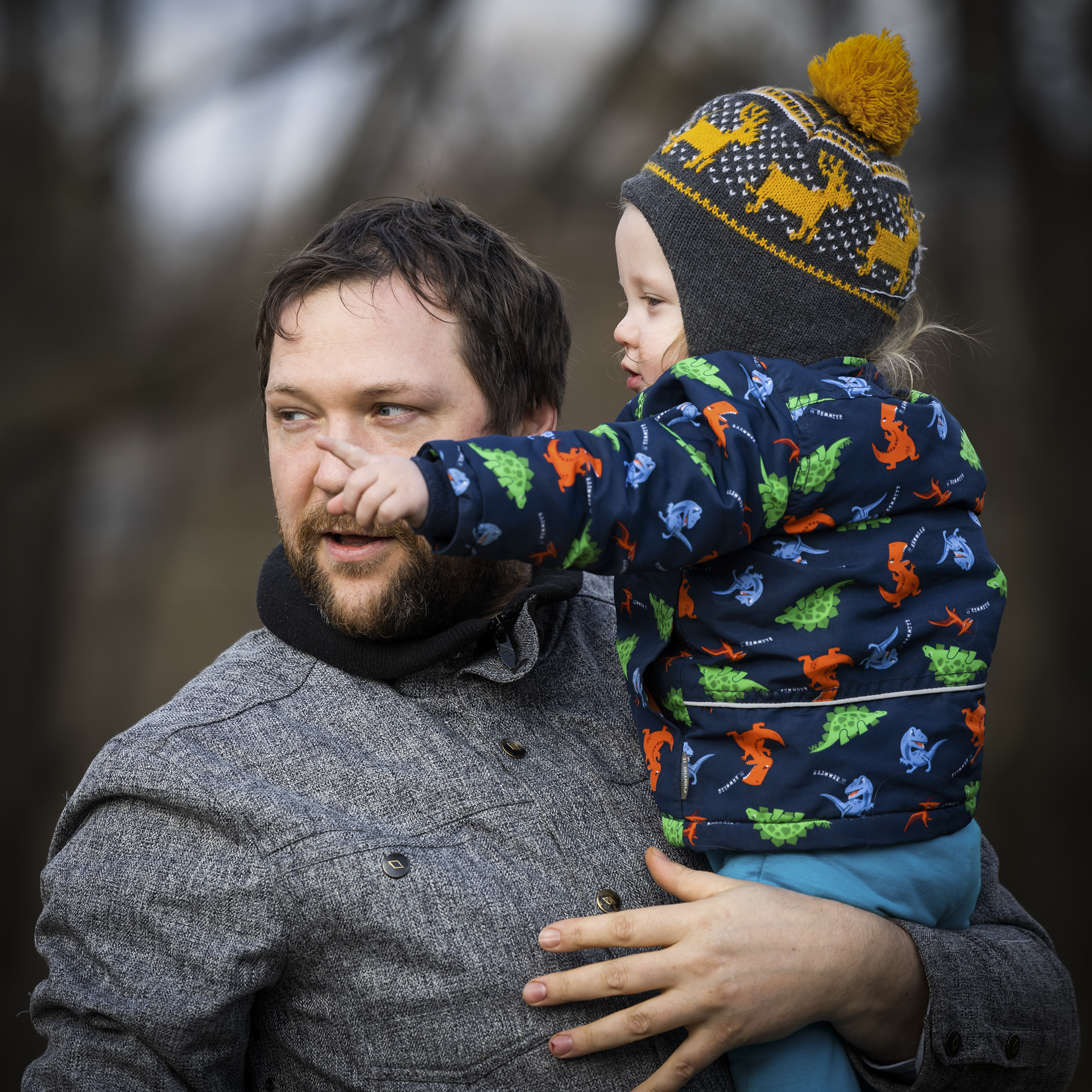 "I'm a first-time dad. We planned on having children, but it was unexpected, nonetheless. As in, we didn't expect it to happen so fast. With the news we got an influx of energy to furnish our new home as soon as possible. The possibility of losing Kazimieras before his birth came just as fast and unexpected. With that, the time for furnishing the house ended. Mom had to protect Kazimieras on bed rest, and I was taking care that she had all she needed by her side.
From the very start of our relationship, creating an equal partnership was very important to us both. In the same way, it was important to us that our child would have both parents actively involved in their life. We had decided before the birth of Kazimieras that I would be the one going on paternity leave. Kazimieras' mom is an architect working in private practice. On the one hand, she can be flexible with her working hours but, on the other hand, a long career break would mean having to look for new clients and starting all over again.
The day I was the proudest of myself as a dad was our first night with Kazimieras and the 5-6 nights following that. The first week he slept perfectly during the day, but at night he only wanted to do was hang out. He would look at me, eyes wide open, and I would talk to him about everything and anything – I would name all the animal species that sleep that I know of until we both would fall asleep at dawn.
My wife had a difficult birth, we had to stay in the hospital for a week because of her condition, and I took care of both her and our son because she couldn't stand up. I was unpleasantly surprised that even though everyone in the hospital knew about my wife's condition, everyone still assumed that it was her who was taking care of our son and I don't even know his clothing size or how to change diapers. Maybe we are quite down-to-earth, but parenting didn't bring many surprises to us. To me, getting to know the modern parenting culture was more of a "cultural shock". Essentially, moms face abnormally stereotypical expectations, and the capabilities of dads are undermined to a point where "it's better to leave your children with grandma than with your husband because he won't cope". On the other hand, for the first six months, moms are greeted with "Howwasthebirthareyoubreastfeeding?" while dads get a standing ovation for merely being around their child or showing up somewhere with a child. When you both parent the child equally, witnessing how they grow up, sharing and understanding the things you notice with your partner is an incredible experience. Since I am a programmer and take an interest in artificial intelligence, it's so interesting to observe how various human abilities develop and how the same action is perfected by repeating it over and over again. Have you ever noticed that once a child learns something new, for some time they repeat it non-stop?"